News from KRUG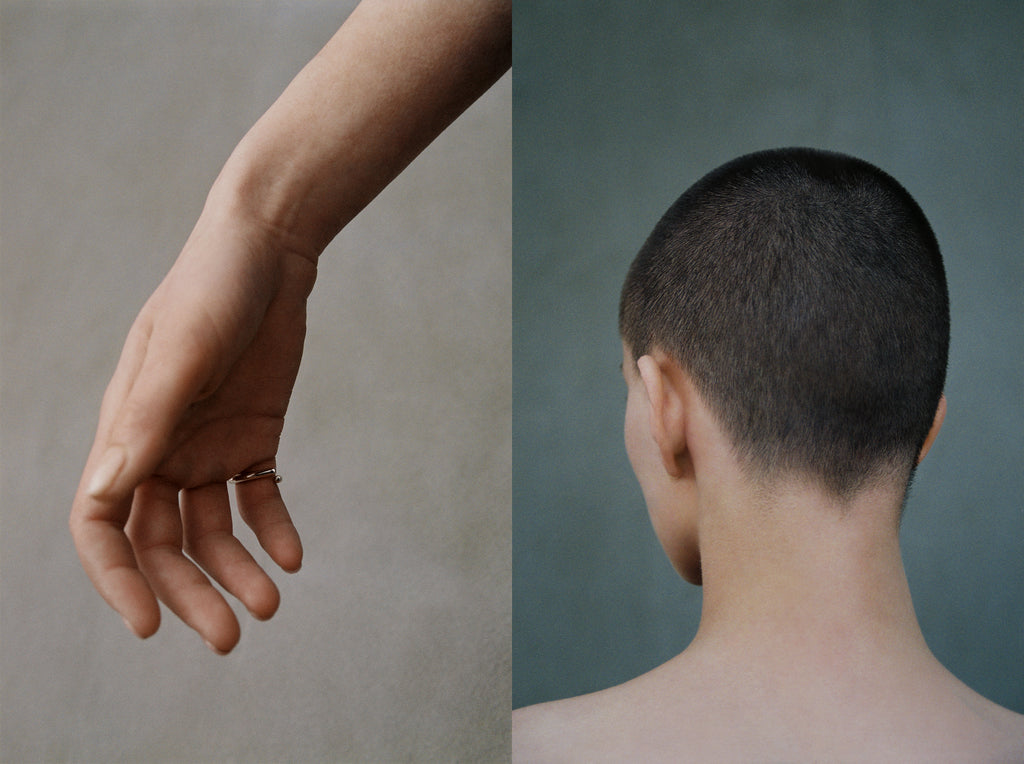 Feb 17, 2019
Little Wonder presents new collection Return. The campaign is shot by photographer Bruna Kazinoti.
Read more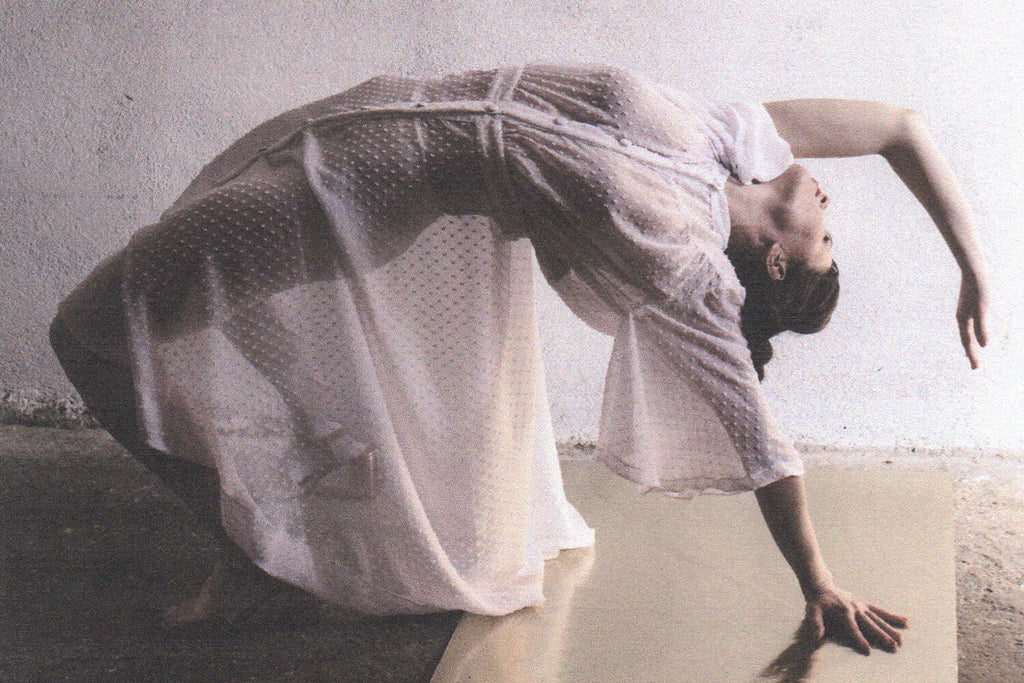 Jul 06, 2018
DOTT. PRESENTS NEW COLLECTION "

NAMELESS

"
Dott. brand creator Katarina Bilan left us speechless with her new collection. The first glance at the photos leaves a strong impression and will definitely make you yearn for more. The collaboration with the photographer Gloria Lizde, known for her aesthetic and unusual sensibility, as well as a special technique of photography editing, resulted in a dynamic concept named Nameless.
The collection is distinctly feminine and romantic. Katarina uses natural fabrics without exception - cotton, linen, viscose; and this season they are represented in super comfortable, but flirty pieces that will help you draw attention.
The red piece is simply thrilling, the light blouses with shoulder cutouts are a real summer treat, and the jumpsuits and dresses with the subtle shoulder frills are a real tease. Katarina spares nothing and plays with the full circle and the wide bell sleeves which all bring an unusual dynamic feel and seen in every move.
Styling : Dott.
Model : Petra Lizde
Photography : Glorija Lizde
Hair : Anđela Podrug
The collection can be seen and the pieces bought in the Designer Store Krug in Split, Nepotova 1, or online at KRUG STORE.
| | |
| --- | --- |
| | |
| | |
| | |
XOXO,
Anne Cathrine Lind Ceni
Online Marketing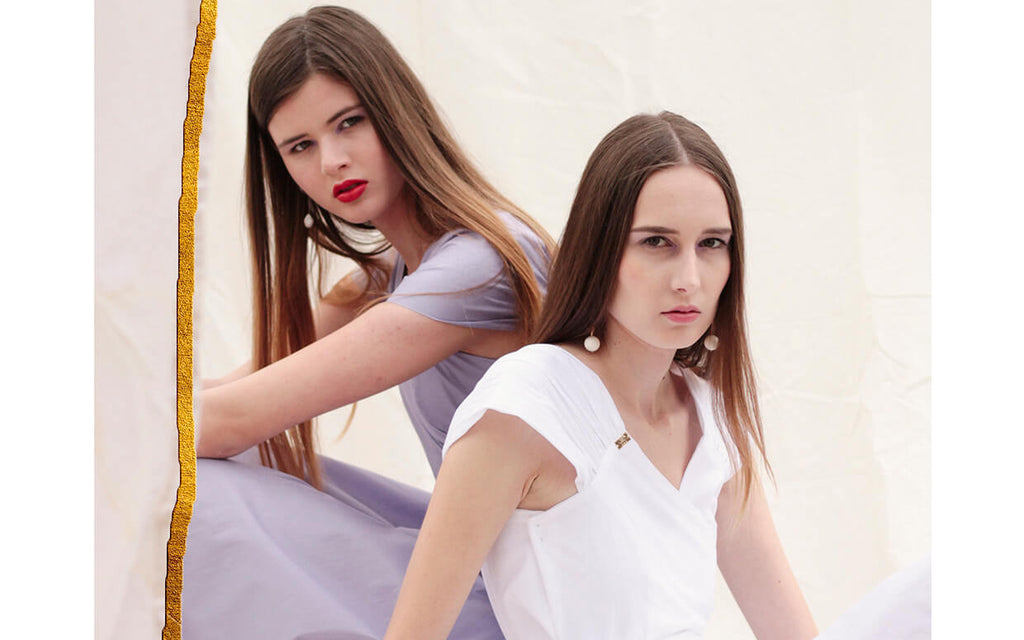 Jun 06, 2018
CHICKS ON CHIC PRESENTS NEW COLLECTION "

COY

"
The Coy collection by Emina Štrkljević is the continuation and evolution of the recognizable Chicks on Chick brand style. The designer, who is well known for her careful selection of materials of interesting textures, this time expresses herself in poplin cotton, a particularly thick and shiny cotton material, which provides a light and airy feel on your skin, as well as in silk and satin. The collection is envisaged as a distinctly feminine interplay of colours and materials.
The designer transforms poplin into elegant dresses and uses silk and satin, usually associated with the production of very elegant models, in an extremely original manner, making shirts with cotton renders, which are wearable in all occasions. With trousers, which look like jeans, but are not, and similar items of clothing that question and play with the use of the above mentioned materials that usually symbolise elegance but are in this case devoid of any pretension and excess, the designer underlines the personality of women wearing her clothes.
The prevailing colours are purple, ochre, lilac, navy and white, used by the designer to provide an ethereal feel to the clothes.
This campaign, which is directed towards women advocating new and bold elegance and which brings a luxurious touch of Japan to all of us, was presented by the models Sara Bašković and Marija Kovač. Ivana Petković Kraljević was responsible for makeup.
The Coy campaign was recorded through the camera of Martina Bilan, that is, Dunja Ignis, in her own, well known and recognizable style.
The collection can be seen and the pieces bought in the Designer Store Krug in Split, Nepotova 1, or online at KRUG STORE.
| | |
| --- | --- |
| | |
| | |
| | |
XOXO,
Anne Cathrine Lind Ceni
Online Marketing